24 / 7 Shopping Solutions
with cloud connected automation
EFFICIENT. EFFECTIVE.
EVOLUTIONARY.
Robotics Meets
convenience store
The Typy platform is revolutionizing the convenience market by providing the most efficient operating system to date. Our state-of-the-art robotic system serves your customers directly from the stock, ensuring a speedy and seamless shopping experience. 24/7!
connecting different
automation services


to serve your customers
The Typy platform is a cloud-based solution that operates different unmanned services, including a fully-automated coffee bar, a retail robotic, or a robotic fresh food system.
All of these services are seamlessly connected to the platform, providing customers with a smart and unified shopping experience.
Additionally, Typy can complement these unmanned services by connecting them with your manned services for an efficient order and payment process. Customers can shop on one front end with easy access and payment, while Typy's flexible hierarchy structure at the backend caters to your company's specific needs. With Typy, your business can streamline its operations and enhance the customer experience.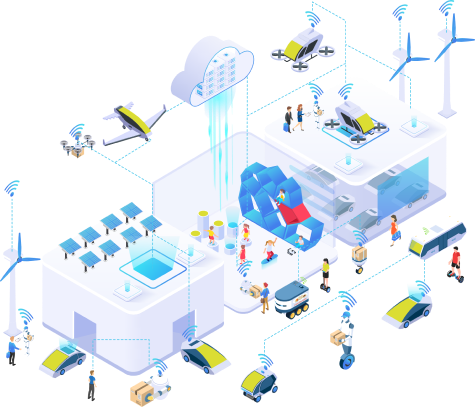 One interface on two devices


terminal and app!
Customers can access your offers through either our terminal or app, both of which have a consistent interface and can be customized to match your brand's color scheme and CI.

Our terminals provide customers with a receipt printout and age control through document scanning. Meanwhile, our app offers subscription options such as digital coffee stamp cards. In addition, both the terminal and app offer a product bundle system and upselling opportunities, each with different approaches to suit your needs. The terminal uses a site-approach, while the app uses a customized-approach.

With Typy, you can provide your customers with a seamless and flexible shopping experience that fits your brand's unique requirements.
Connecting your company app to

Typy via SDK or API
If you already have an app under your own brand, we can integrate Typy's automation services and user journey into your interface using either our API or SDK. This allows you to
incorporate Typy's advanced features into your existing platform
, providing your customers with an enhanced and unified shopping experience. With our API or SDK integration, you can enjoy the benefits of Typy's automation technology without disrupting your existing brand identity or user interface. Our team is here to support you throughout the integration process, ensuring a smooth and successful transition to the Typy platform
A smart ecosystem:

Configure your own 24/7 store
Our ecosystem is powered by AI and connected to the cloud, enabling us to deliver the most accessible shopping solution on an open, turn-key platform. With Typy, you can easily adopt and operate a more efficient and scalable automated or partly automated space in the mobile environment.

Our platform offers a range of service options to choose from, allowing you to customize your automated space to fit your specific needs. Whether you're looking to fully automate your space or adopt a hybrid model, Typy provides the flexibility and scalability to make it happen. With our advanced technology and expert support, you can streamline your operations and provide your customers with a seamless and convenient shopping experience.
Optimize your sales using Typy's
...Front-End-Up-Selling-AI
The Typy front end for terminal and mobile app offers a variety of upselling modules. Typy can optimize sales offering product bundles and supplementary offers using purchase analysis or AI for sales prediction. Also customized advertisement with direct product links and subscription models can be integrated into the consumer's user journey.
The Typy management software provides operators with the tools to effectively control their automation services and make informed decisions.
Our user-friendly dashboard offers comprehensive stock, product, sales, and process analysis, empowering you to optimize your operations and improve your bottom line.
In addition, our software also provides a range of customer management tools, allowing you to easily manage customer accounts and communication. With Typy's powerful management software, you can streamline your operations and make data-driven decisions to stay ahead of the competition.
Easy


payment and subscription options
At our terminals, customers can conveniently pay for their purchases using a variety of payment options, including debit card, credit card, and online payment services. For added convenience, customers can also choose to receive a printed receipt. Our app makes accessibility even easier by allowing customers to create an account and securely save their payment information for future transactions. With the ability to easily manage their account and payment preferences, customers can enjoy a seamless and efficient shopping experience. Whether shopping in-store or on the go, Typy's payment options provide flexibility and convenience for all customers.
At Typy, we are committed to providing you with a comprehensive one-stop solution for all your automation needs.
From strategical planning to design, connection, installation, set up, training, and after-sales support, we're here to help every step of the way.
We work closely with best-in-class system partners to ensure seamless integration and the highest quality of service. Our team of experts is dedicated to delivering customized solutions tailored to your unique business needs. With Typy, you can be confident that you'll receive the support you need to achieve success and stay ahead of the competition.
DIFFERENT SERVICE
LAYOUTS & SOLUTIONS
The Typy system is highly flexible and can be customized to meet your specific needs. Whether you're looking for a standalone solution with a container system, or an integrated system for indoor use, we've got you covered.
Our team of experts will work closely with you to design a layout that maximizes efficiency and enhances the overall customer experience.
With Typy, you can be confident that you're getting a fully customizable system that meets your unique business needs.
System or License Partner

At CAMPO, we're on a mission to create innovative services that meet the needs of the future of mobility. As the infrastructure for mobility continues to evolve, it's essential that the service structure evolves as well. That's why we focus on developing stationary service systems that are digitally connected for consumers and cost-efficient for operators. Our goal is to provide 24/7 availability through fully or partially automated systems, ensuring that our services are always accessible and reliable.